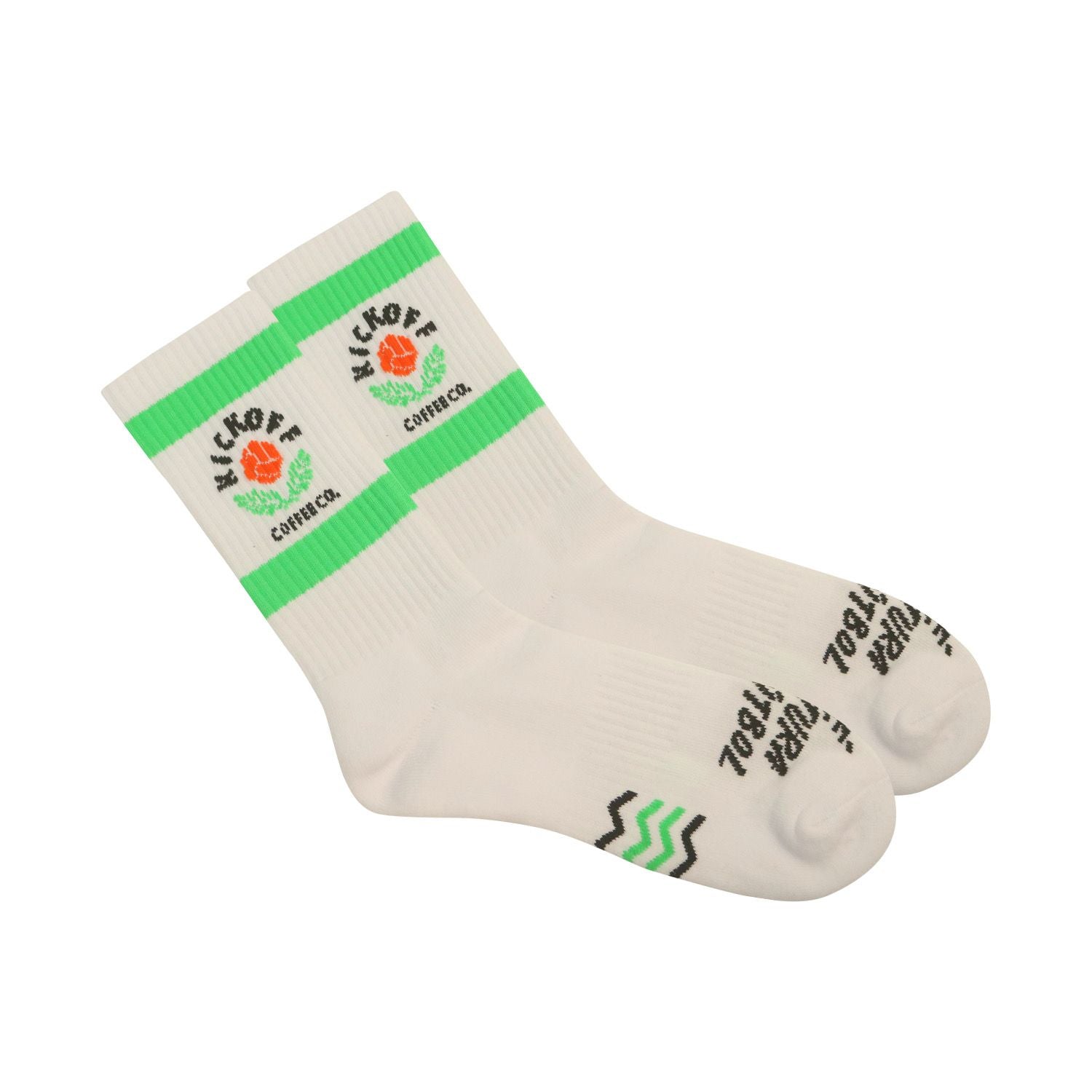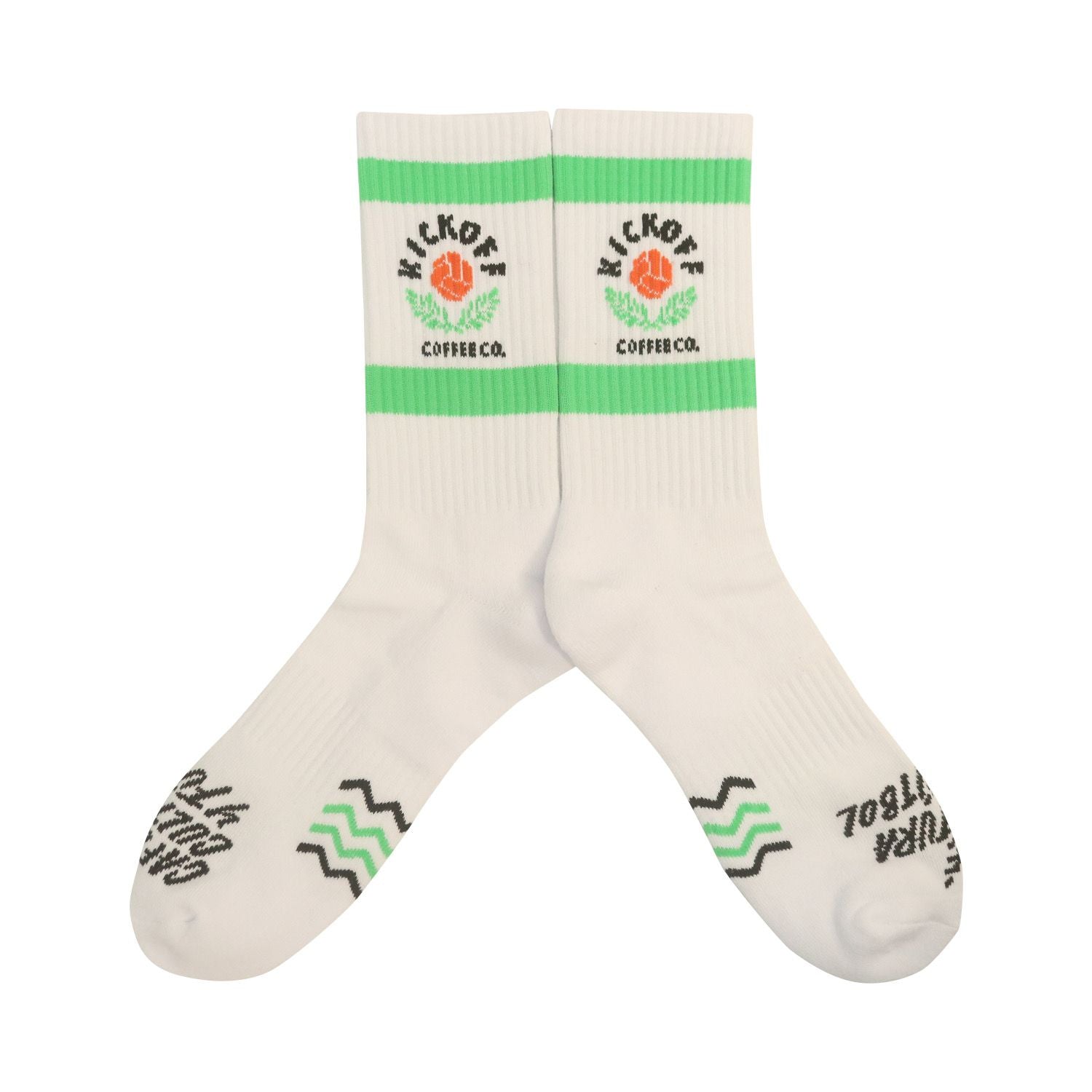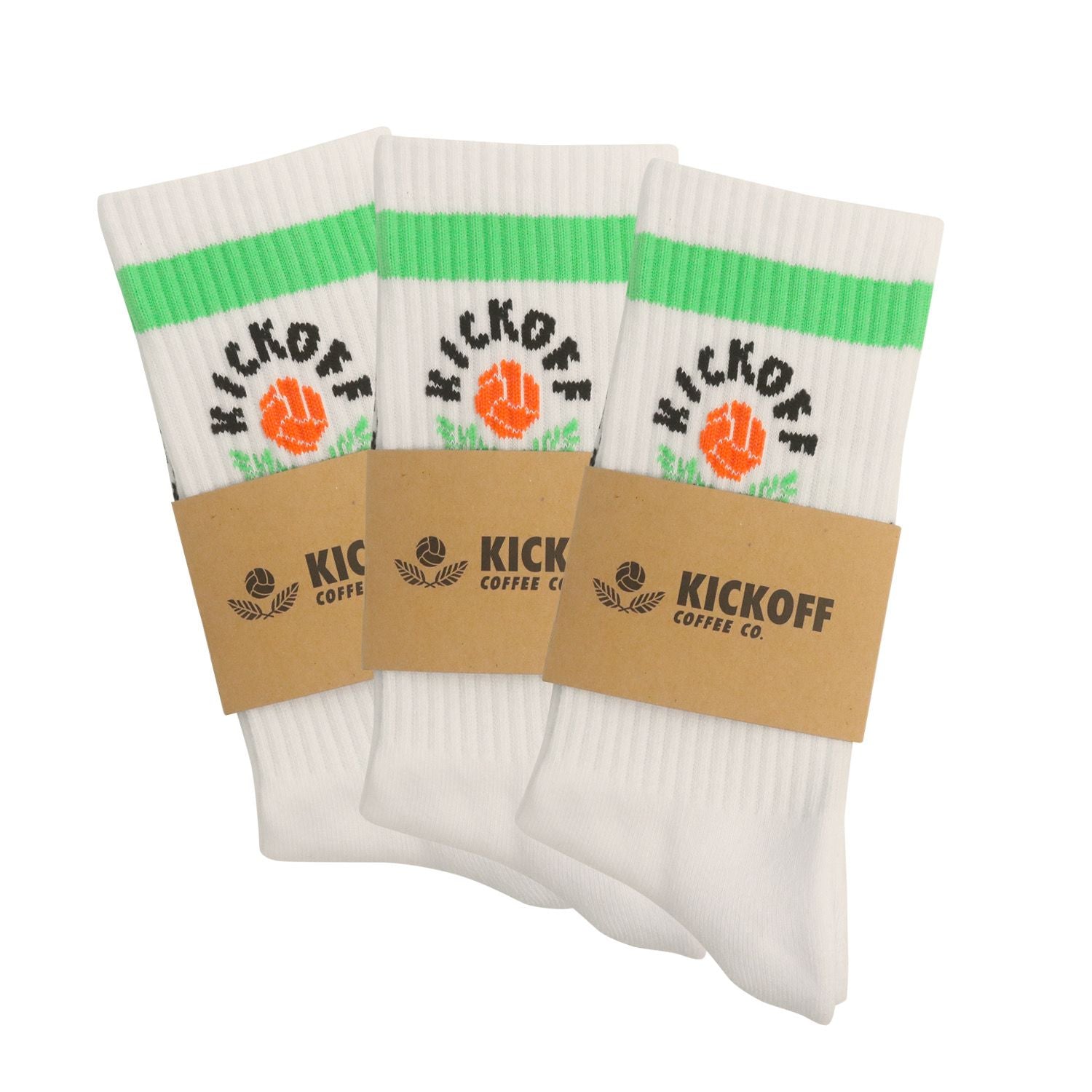 Vintage-Style Kickoff Crew Socks
---
Whether you are catching a game at home or wearing your futbol pride at work, these vintage-style crew socks are sure to deliver a comfortable and stylish end-product. Designed with classic hoops to showcase a classic futbol spirit that will have you ready for Kickoff!
- Material: 85% cotton, 10% nylon, 5% elastic
- Kickoff Coffee logo in between classic green hoops.
- Cafe, Cultura & Futbol logo on your toes!
- One size fits all. 
*One pair of crew socks per order.