CAFÉ BONITO | Brazil, Cerrado Mineiro Single-Origin
Dry Cherries • Almonds • Dark Chocolate
---
Joga Bonito.
COFFEE DETAILS
Brazil is known as the giant of the south, especially when it comes to coffee and futebol! The world's largest exporter of coffee also has one of the world's most remarkable football cultures. Brazil boasts the most world cup titles and has done so through its one and only samba-like style of play known as "ginga"! It's no wonder Brazil is a forever-favorite at every major internationalfútbol tournament and a world's best-selling author in some of history's most exciting chapters known to the beautiful game.
Café Bonito is our tribute to the colorful and exciting Brazilian game. We invite you to raise your mug and celebrate Brazil'sfutebollegacy with this top-quality, artisan-roasted Brazilian single-origin coffee. Come on, Vamos, Let's go! 
Flavor Notes
Dry Cherries, Dark Chocolate, Almonds
Producer
Fazenda São João, Décio Bruxel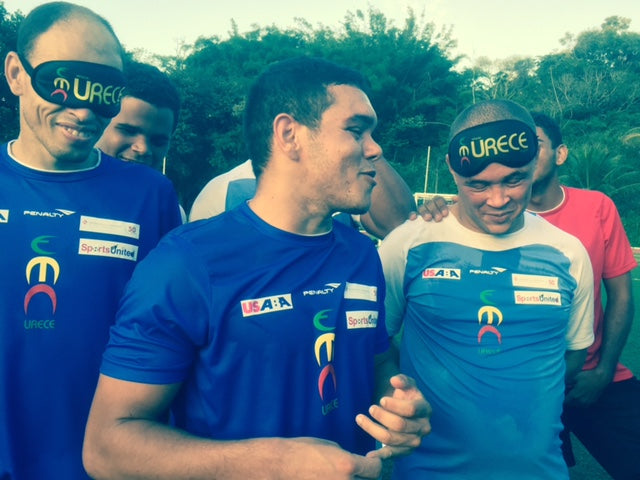 OUR IMPACT
10% OF ALL PROCEEDS FROM CAFÉ BONITO WILL BE DONATED TO URECE!
URECE is a non-profit association located in Río de Janeiro, Brazil that is dedicated to developing sports training and social workshops for visually impaired people of all ages. URECE plays a leading role in Brazil on major issues surrounding social inclusion.
Not only does URECE serve people with visual impairments, this futebol inspired community organization is also led by them!
COFFEE THAT IMPACTS