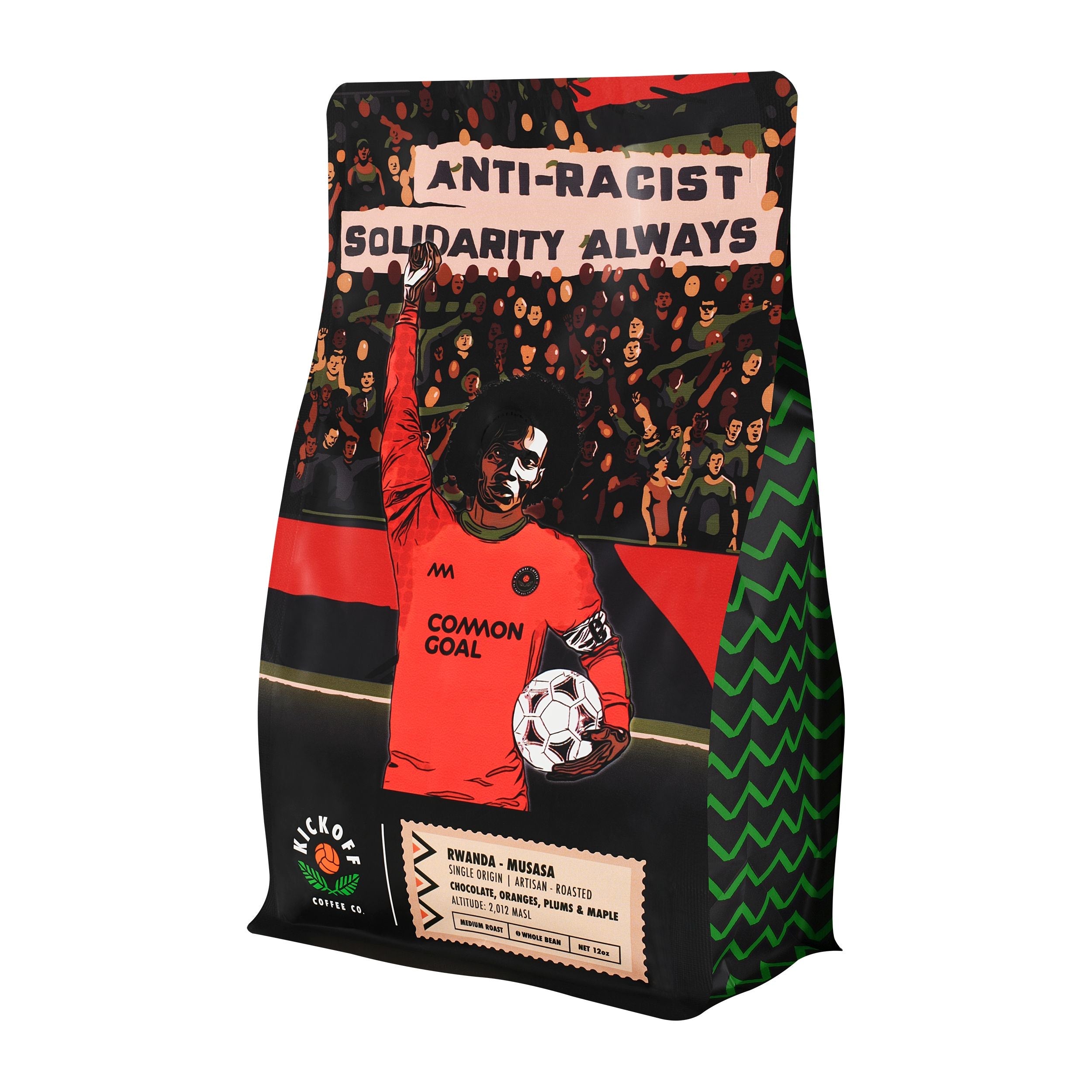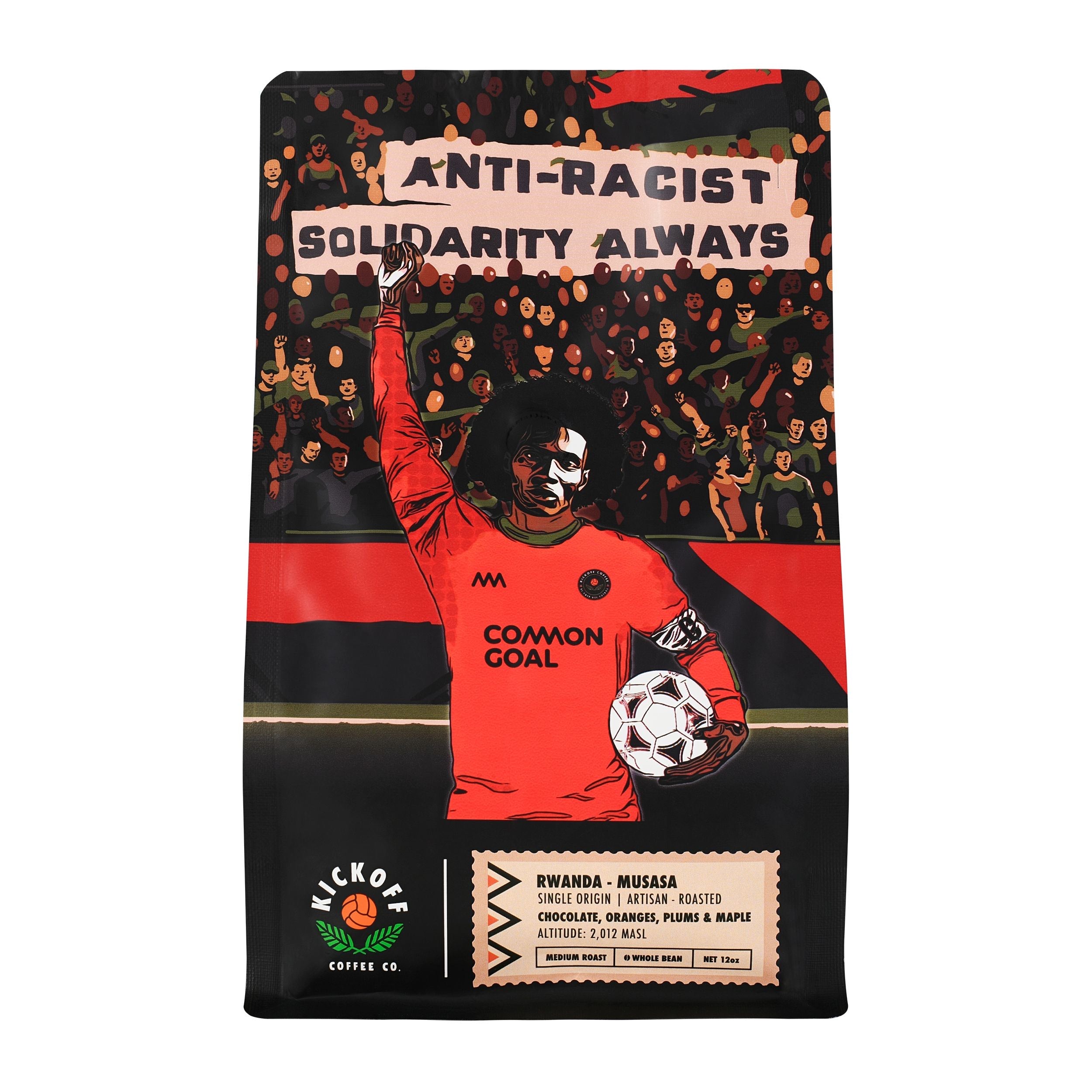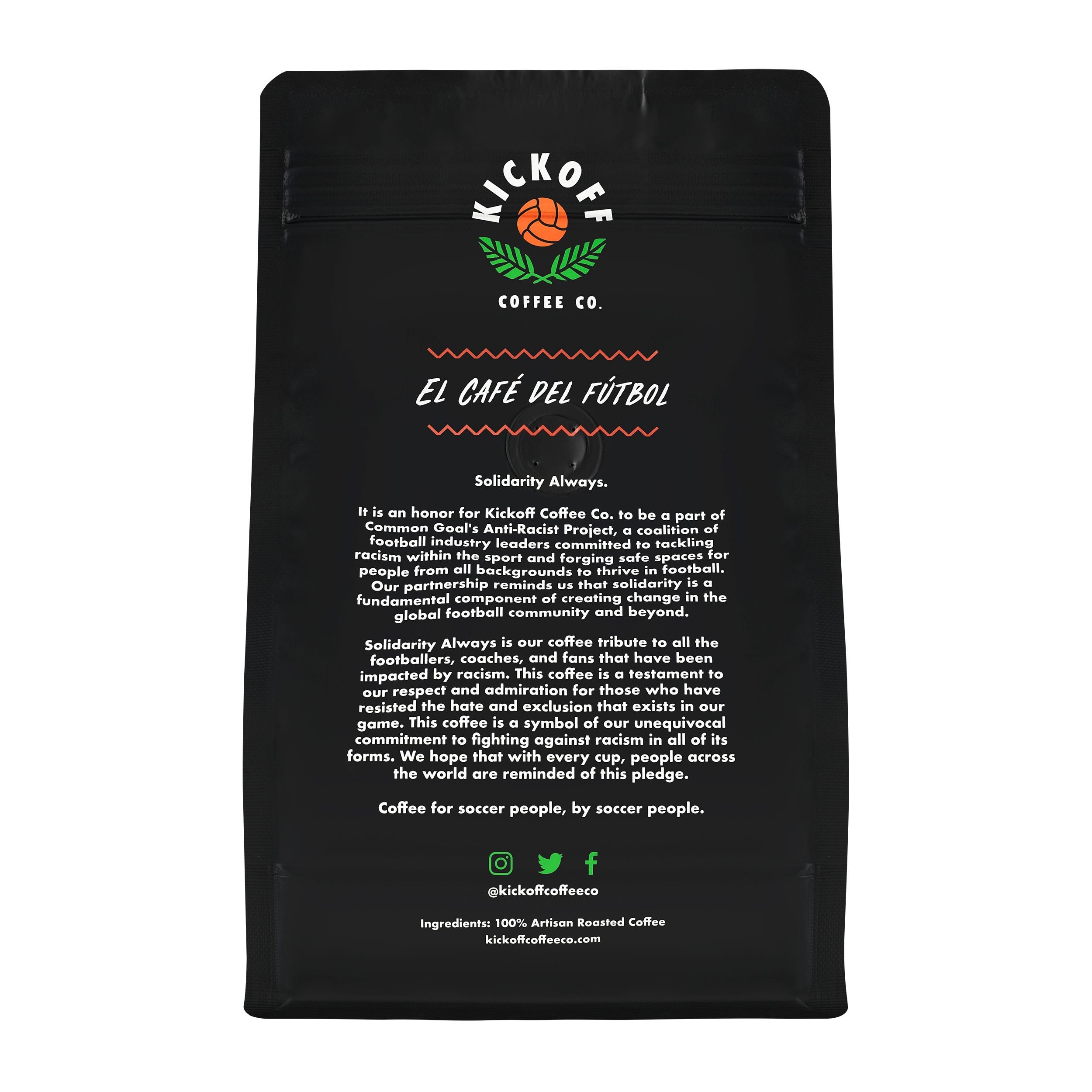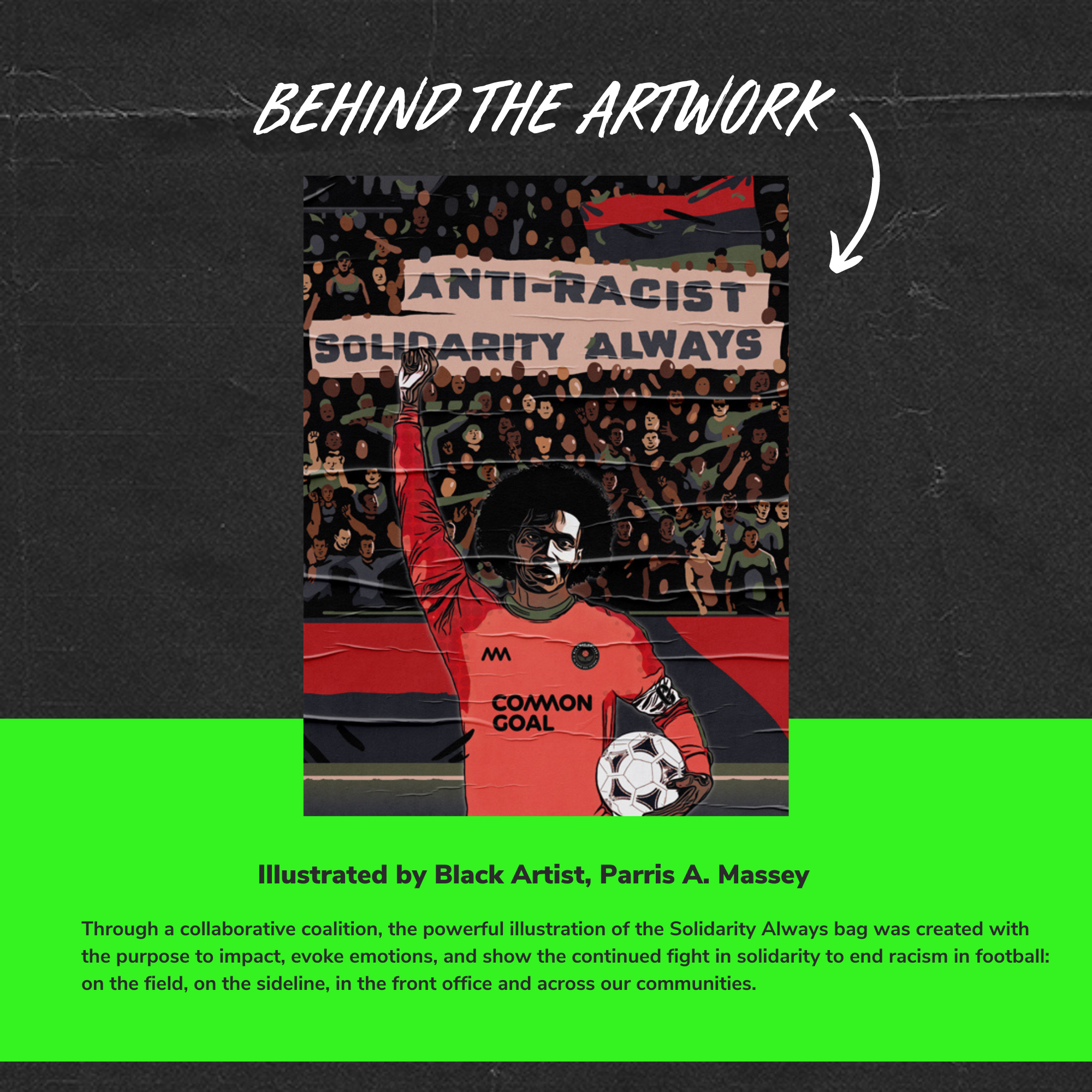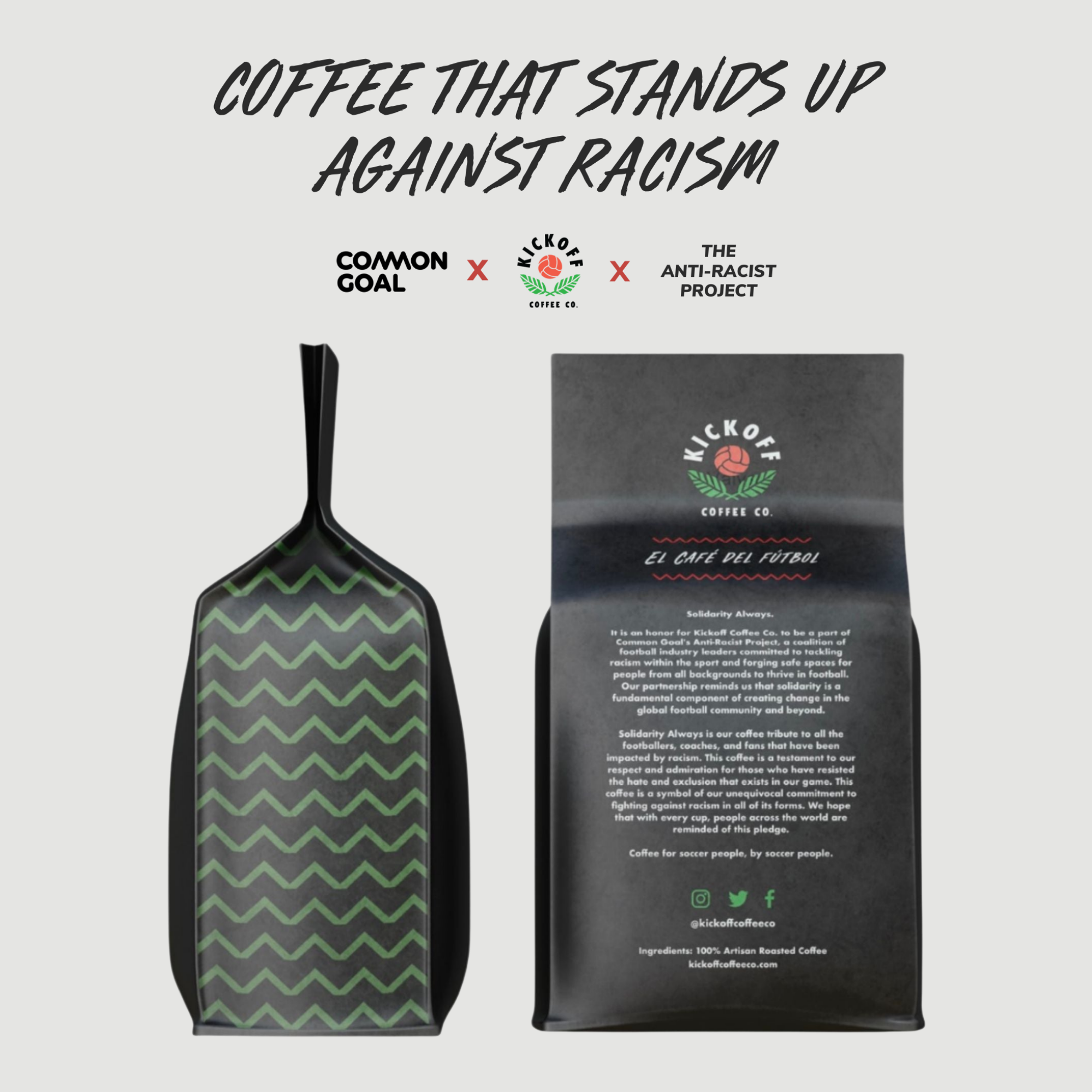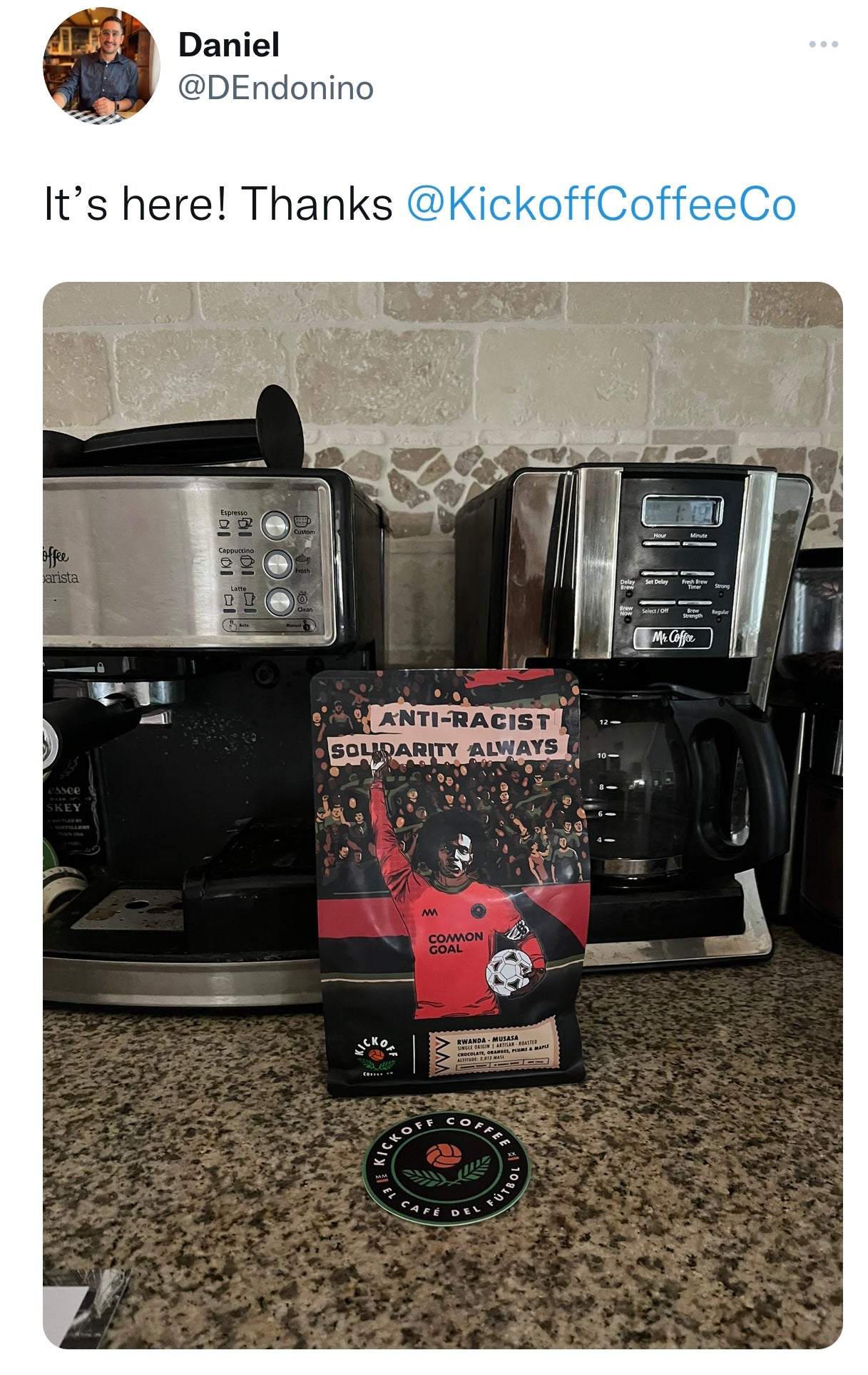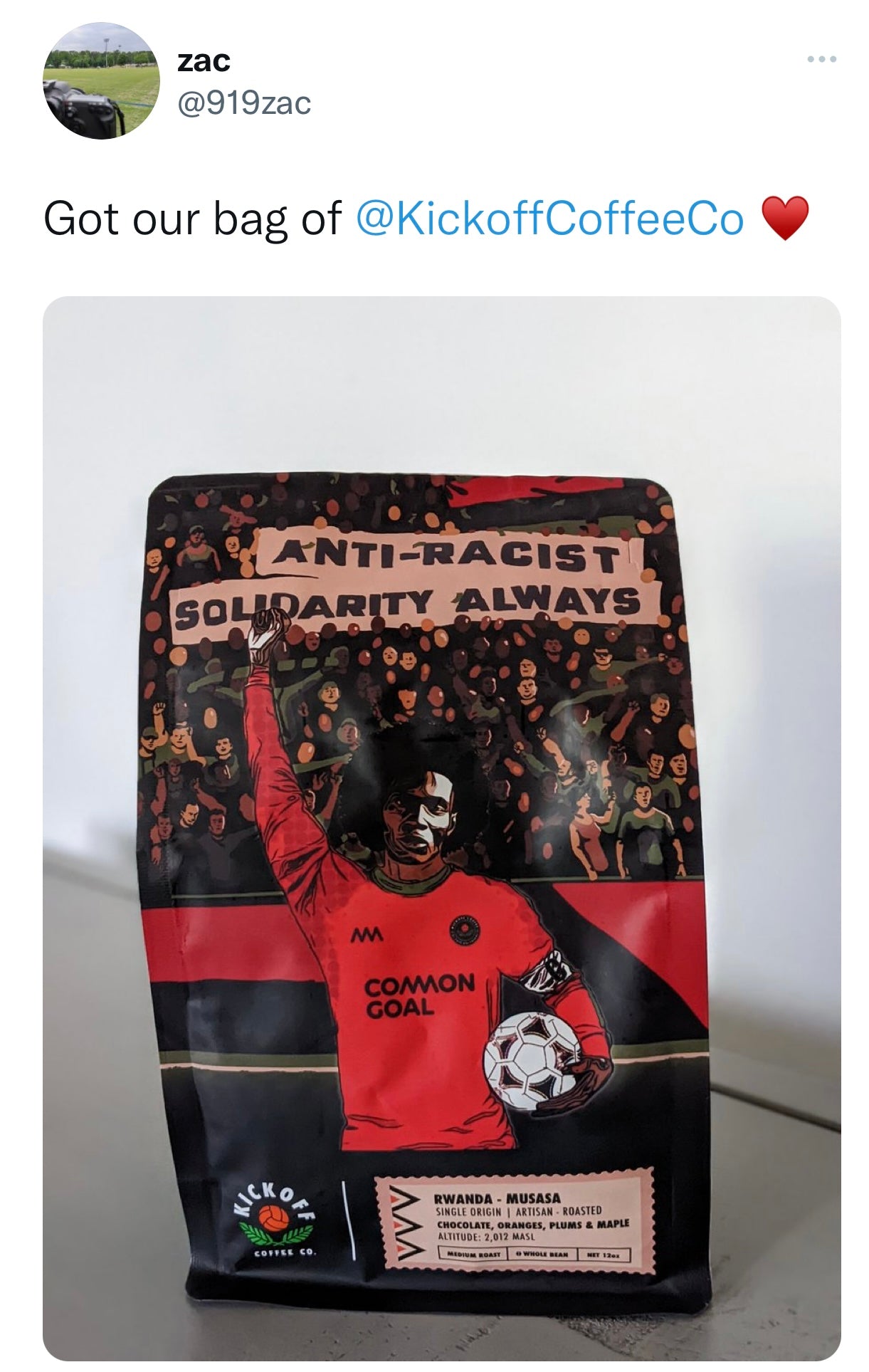 SOLIDARITY ALWAYS | Rwanda, Musasa Single-Origin
Chocolate • Oranges • Plums • Maple
---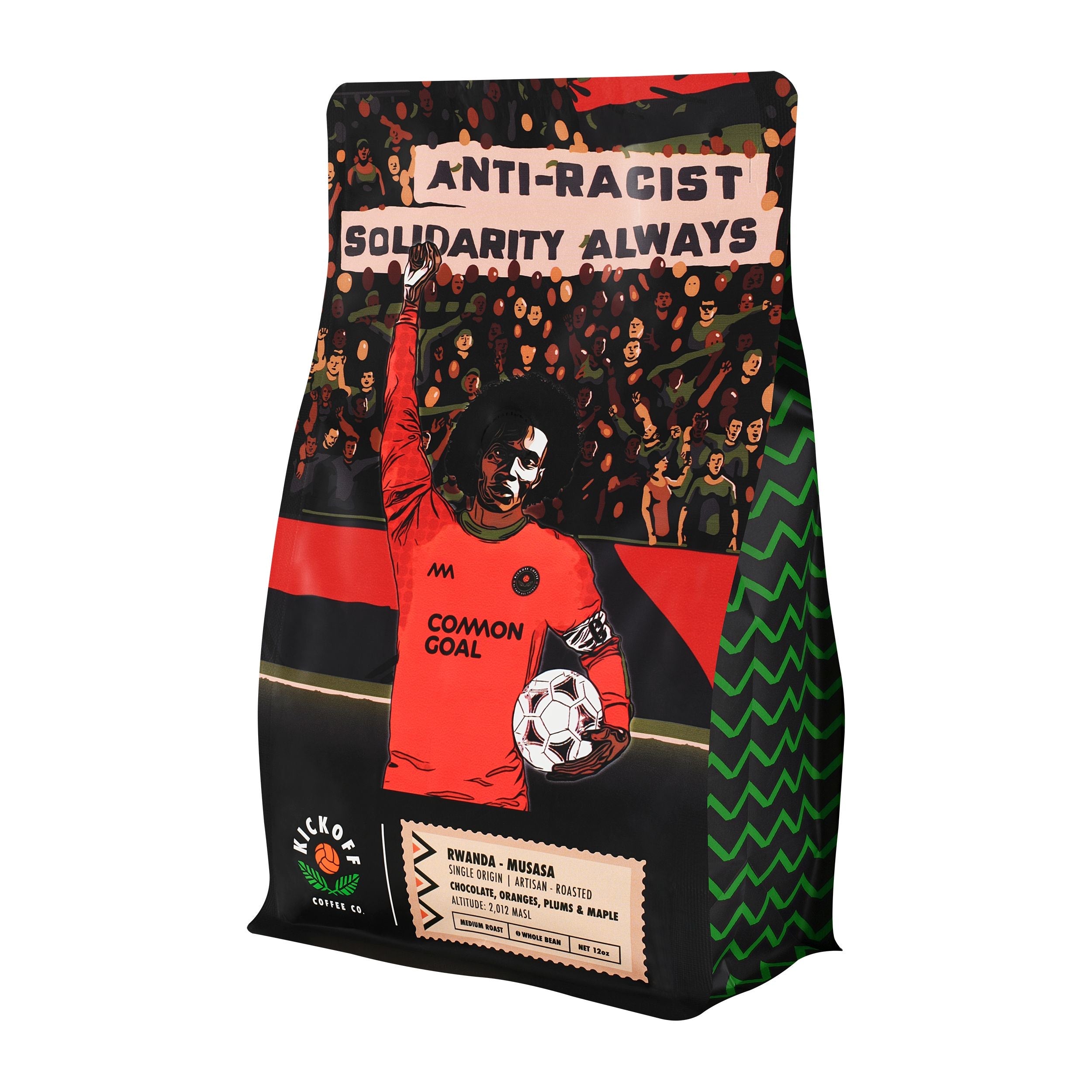 Anti-Racist. Solidarity Always.
COFFEE DETAILS
Solidarity Always was created in collaboration with Common Goal's Anti-racist project as a tribute to all the footballers, coaches, and fans that have been impacted by racism. This coffee is a testament to our respect and admiration for those who have resisted the hate and exclusion that exists in our game. This coffee is a symbol of our unequivocal commitment to fighting against racism in all of its forms. We hope that with every cup, people across the world are reminded of this pledge.
Flavor Notes
Chocolate, Oranges, Plums, and Maple
Altitude
2,012 meters above sea level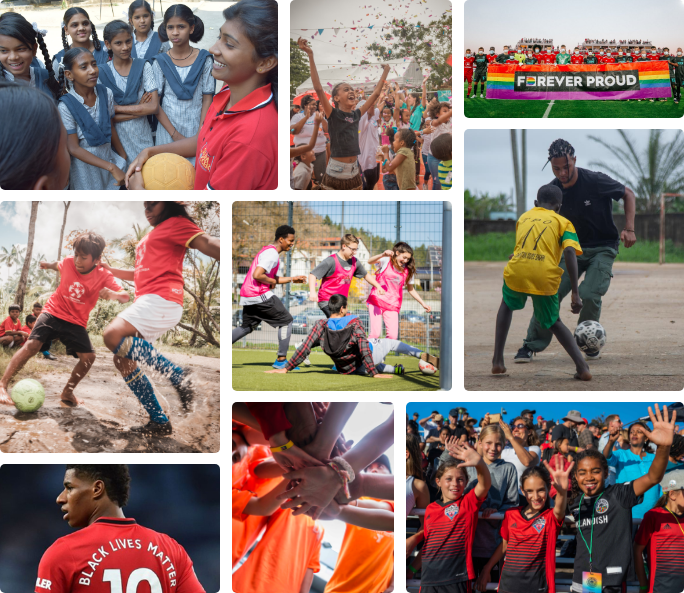 OUR IMPACT
10% OF ALL PROCEEDS FROM SOLIDARITY ALWAYS WILL BE DONATED TO COMMON GOAL'S ANTI-RACIST PROJECT.
10% of all sales from Solidarity Always will be donated to Common Goal's The Anti-Racist Project (ARP), a collective project committed to tackling racism within the sport and forging safe spaces for people from all backgrounds to thrive in football. 
Our partnership reminds us that solidarity is a fundamental component of creating change in the global football community and beyond. 
COFFEE THAT IMPACTS