MATCHDAY | Cutervillo Rutas del Inca Cajamarca Microlot
---
It's Matchday.
COFFEE DETAILS
It's MATCHDAY. You feel the butterflies and excitement. You can already envision the fans chanting, flags waving, and great goals hitting the back of the net. But before the sound of the opening whistle and all the glory that awaits, it's those morning rituals that get you ready and in your zone. LET'S GO! COME ON! VAMOS!
KICKOFF MATCHDAY is our Peru Single-Origin coffee that sets you up for a perfect and delicious cup. Wherever and whatever your matchday is, be ready for KICKOFF. Because every day is MATCHDAY.
Origin
Cutervillo, Cajamarca, Perú
Producer
Rutas del Inca Cooperative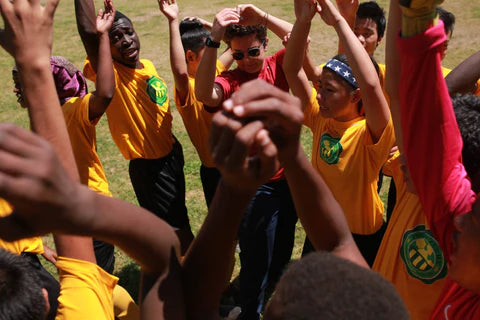 OUR IMPACT
10% OF ALL PROCEEDS FROM MATCHDAY WILL BE DONATED TO FUGEES FAMILY!
As the only school network in America committed to empowering child survivors of war, the Fugees Family complements its nationally recognized curriculum with a fun, challenging athletic program anchored in the universal game. With their eye on the ball, Fugees graduates have overcome trauma and the language barrier to achieve a 100 percent college acceptance rate.
COFFEE THAT IMPACTS